Roof inspections of your house should be conducted annually, as well as immediately after any sort of adverse weather such as storms and other external elements that impact the intensity and structural framework of your roofing system. The only effective way to guarantee that you may have any routine maintenance or repairs in a timely fashion is to get a regular roof inspection.
At A1 Top Quality Roofing, our team of trained and professional roofing contractors performs your roof inspection to ensure that you experience the top-notch assessment that gets into a thorough evaluation of your rooftop. With years of practical expertise, we consider our responsibilities seriously. The better condition of your roof is vital to preserving its stability and endurance, yet there's no way to be certain without having your roof evaluated by our trained and competent professionals. Regardless of the kind of building structure, either residential or commercial, recent or old, our expert roofers inspect almost all.
What is Meant by Roof Inspection?
 A thorough examination of residential or commercial roofing to evaluate its condition and stability is described as a "roof inspection". A skilled roof inspector will examine the exterior as well as interior surfaces, gutters, skylights, chimneys, and flashing systems for damage during the inspection. Our expert roofers will provide you with the appropriate advice for roof repairs well after the inspection process.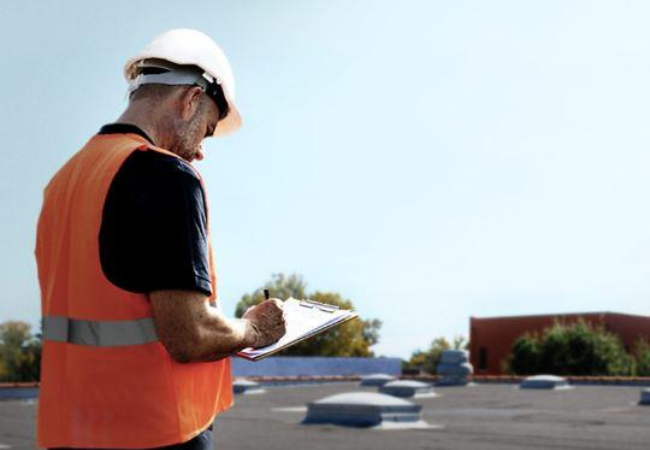 What is Included in The Roofing Inspection?
A professional roof inspector evaluates the overall condition of your roof when performing a general roof inspection such as the general structural aspects of your roof, both exterior as well as interior, for evidence of surface degradation and severe damage. It also indicates the signs of leaks and cracks in your ceiling as well as determines the integrity of the skylights, chimneys, vents, and gutters. Roof inspection also indicates shingles that are broken, bent, or even missing as well as damaged flashing points. Moreover, it signifies the water lodged regions in the roof which may accumulate particularly due to heavy rain or snowstorm.
When do You Need Your Roof to be Inspected?
Whether you're putting your residential or commercial building up for sale or you're purchasing a property you need to keep your prime focus on a roof inspection. Your roof requires regular inspection particularly after a strong storm to examine the damage or if you observe pooling water on your rooftop.
Besides the damage due to the most severe weather period, your roof will eventually disintegrate from direct sunlight, seasonal rainfall, wind gusts, hailstorm, and blizzard. Minor damage inevitably turns into major ones, which ends up in costly repairs, therefore inspecting your roof earlier and repairing it could save you money and time.
Should You Have Frequent Roof Inspections?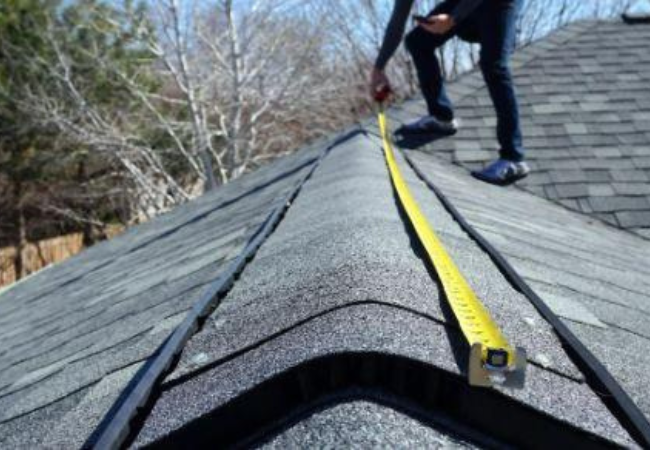 It is suggested to have your roof inspected at least once a year to ensure its strength and durability. This might appear to be a lot, but if you intend to protect the quality of your roof and limit repair expenses to a minimum, it is indeed essential. Consider regular inspection as an investment in your roofing and property as they may substantially increase the lifespan of your roofing system. Besides this, you may consider having your roof inspected before or following a severe storm or as soon as you begin to observe any worrisome problems, such as leakage or water concerns.
Advantages of Frequent Roof Inspections in New Jersey
It might appear annoying to pay a roof inspector to visit your house and survey your roof just to determine that it's in fine condition and doesn't require any repairs.  Activities like this may soon become a nuisance, but when something goes wrong, you would often regret not having an inspection of your roof to evaluate its physical health. For this reason, we recommend having frequent roof inspection services in New Jersey.
Frequent roof inspections have the primary benefits of saving you time, money, and potentially hazardous consequences if a damaged roof is left in poor condition for a long time. You might not be able to save money at the moment, but ultimately you will pay less. Trying to repair a few leaks as soon as they appear is much better than having to replace the whole roof. This only requires a few hours to be fixed and is less costly
Also, frequent roof inspections make sure that nothing hazardous is hidden below the surface that you might overlook without the assistance of an expert. An inspection could safeguard you from severe outcomes like molds that can potentially impact your roof even when you just discover the initiation of a leak.
The structural stability of your roofing, such as missing shingles or broken panels, may additionally have a detrimental effect on the energy-efficient of your roofing system. By guaranteeing that your energy expenses are as minimal as possible and that your roof is functioning efficiently, frequent roof inspections help you optimize the value of your investment.
Never forget that you spent hours picking up the perfect roof for your house and probably saved a substantial amount of your money to pay for this. You would like it to keep on looking well. With routine maintenance and repair, roof inspections can guarantee that your roofing remains in pristine condition.
We provide a complete range of services as your local roof inspection company in New Jersey.  Our expert contractors can guide you in selecting the most appropriate roofing system according to your requirements and professionally installing it. To guarantee the repairs we've made are durable for you and your home, we may also conduct frequent roof inspections.
Can I Inspect My Roof?
Although it's possible to climb onto your rooftop to perform a roof inspection in New Jersey by yourself, we don't encourage it as it can be risky.  You might neglect minor roof damage and danger areas when you're not adequately trained to assess delicate roofing damage. Many commercial property owners and homeowners are capable of identifying substantial damage and a leaky roof, but they overlook the less inherent problems. As a consequence, minor problems that might have been easily rectified develop into major repairs or even full roof replacements.
How Can We Help?
At A1 Top Quality Roofing, we offer free roof inspections in New Jersey. Whenever we identify an issue, we often provide convenient payment options to assist you in covering the expenses of the repairs. Our professional roofers will inspect and repair your roof while keeping it under your budget, with products ranging from no cost down to 0% profit rate.
To verify that the roofing of your house is in good shape, our experts will inspect for leaks, missing shingles, or damaged panels. We may even assess your current situation to assure that a more durable roof is a great choice, we can examine the foundation of your house. We could also conduct any necessary repairs to guarantee that your roof will last for several years to come. 
When you hire a contractor for roof inspections in New Jersey, you deserve to get the highest standards of service that we will be willing to provide you.  For a free roof inspection and the satisfaction that your house is shielded by durable, sturdy roofing that can withstand for many years, get in contact with A1 Top Quality Roofing. Call now!