Top Quality Roofing Services New Jersey
Being a homeowner requires an array of obligations, and one of the most significant is roof upkeep. You certainly have heard about the significance of regular roof upkeep and inspection if your roof is aging or if you recently replaced your entire roofing.
Go no further than A1 Top Quality Roofing New Jersey if you're looking for a roofing contractor in New Jersey. We are honored to be recognized as one of New Jersey's leading roofing contractors. We respect the clients we serve and guarantee the work we perform. Unfortunately, contractors often abandon incomplete projects without a strategy in place. Though at A1 Top Quality Roofing New Jersey, this is never a feasible prospect. A long-term manufacturer's warranty and workmanship assurance cover all facets of our roofing services.
Our contractors are forthright concerning the current prices for supplies as an aspect of our commitment to transparent and clear pricing. The present state of the economy and the accessibility of products determine the trajectory of the construction industry.
Best Roofing Services New Jersey     
Houses in New Jersey are professionally constructed, refurbished, and maintained by A1 Top Quality Roofing Contractors. Outstanding and satisfactory client service is the basis of our business strategy.
Roof Replacement Services:
Roof replacement is a significant task, which means you need to have full trust in your local roofing contractor. You must get an estimate before proceeding forward with a roof replacement. When we initiate any project, our contractors at A1 Top Quality Roofing New Jersey are pleased to provide free roof replacement quotes in New Jersey. Major tasks like replacing a roof require thorough planning, financing, and customer-contractor interaction. From the initial stages to the final phase of your project, we will continue to keep you informed on its development.
Factors that Influence Your Roof Replacement Cost in New Jersey
Replacement of the roof as a whole could prove to be costly. The complete estimated cost of roof replacement in New Jersey will depend on the sort of roof replacement you require, the dimension of your house, and an array of other factors. It's essential to get a roof replacement quote for your New Jersey residential or commercial property since a new roof is an important investment.
In New Jersey, quotes for roof replacement frequently vary according to the dimensions of your rooftop. Residential rooftops usually cover a surface of 2,000 square feet or lower. Your preferred material, the overall amount of wear and tear on your roof, any necessary fixes, and labor costs will additionally be taken into consideration when calculating the expense of replacing the entire roof.
Nailing costs, underlayment restoration prices, ice and water barrier costs, starter shingles expenses, ventilation expenses, roof flashing costs, and drip edge costs are additional expenses that could influence the expected price of your roof replacement.
There are multiple scenarios in which a roof requires to be repaired. Aging and poor upkeep can occasionally be the primary considerations. Occasionally, sudden storm damage or severe weather conditions could place excessive stress on your roofing system and cause it to collapse. In a lot of cases, a combination of these issues leads to a demand for repair. Despite the reason for the need for roof repair, the fact is that it needs to be handled efficiently and quickly. Considering the severe consequences of a leaky roof, we at A1 Top Quality Roofing Contractors are committed to delivering timely roof repair service in New Jersey.
If you are looking for the best roof repair services in New Jersey, You can rely on A1 Top Quality Roofing contractors for whatever reason. You may contact our roofing professionals to schedule a free roof inspection if you've detected an issue in your roofing system or you are simply unhappy with the way it seems. When we evaluate the condition of your roof, we may guide you toward the best possible solutions and help you get the appropriate services you need.
Our roof maintenance program involves a yearly inspection of the overall condition of your roofing system. Although nearly every aspect of the foundation of your roof requires servicing, there are a few areas that your roofing care specialist will examine initially because of their specific susceptibility to destruction.
A1 Top Quality Roofing Contractors in New Jersey are trained to identify various components of the roofing that may require more frequent repairs. These areas include the flashing and the field of your roof.
The Roof flashing:
One of your roof's most susceptible elements is the flashing. In general, poor or inadequate flashing is responsible for most of the ceiling leakage. Due to temperature actions, uneven movement, and continuous exposure to ultraviolet rays, flashings may damage or become strained. Skylights, borders, walls, gaps, equipment curbs, penetrations, and drains may all possess flashing.
At A1 Top Quality Roofing New Jersey, our roofing professionals are experienced with the standard damage signs to search for, such as surface wear, lap integrity, and general deterioration by environmental factors. Maintaining the advantages of your residential or business property's weatherproofing involves proper maintenance and upkeep of the roof field.
Shingle Replacement Services:
Shingle replacement is an essential aspect of roof repair and upkeep in the discipline of roofing. It's vital to take action quickly to replace loose shingles if you find drooping cracking, splitting, or missing shingles to avoid the situation from becoming severe. Owning a home entails many tasks which can be handled or fixed with simple DIY solutions, but roof installation and shingle replacement are certainly not one of these. Homeowners in New Jersey have relied on the expert roofing professionals at A1 Top Quality Roofing New Jersey for performing significant tasks such as shingle replacement for years.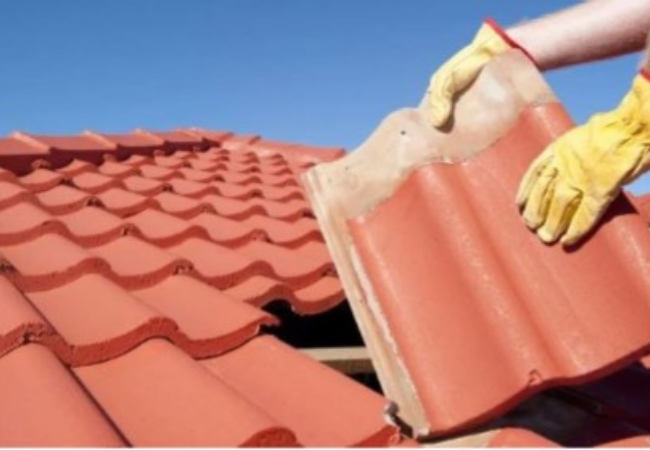 What Should You Look For in Roof Assessment Reports?
At A1 Top Quality Roofing Contractors, we will provide you with a roof evaluation report along with your roof assessment. Though the layout of roof assessment reports is far from standard, the practice is common in the construction sector. You need to get your roofing system inspected before participating in any roof maintenance program in New Jersey. We at A1 Top Quality Roofing strive diligently to make the roof inspection process as straightforward as possible.
You might find details regarding your homeowner's insurance as well as what you'll need to submit if you want to file a claim on your roof assessment report. The remaining details on your report will include facts concerning the manufacturer, the approximate age of the roofing material, dimensions of the roof's slope and altitude, and a description of the type of your roof.
Roof assessment reports will additionally include the level of the necessary repairs and cost estimates for those repairs. Roof assessment reports often include technical descriptions. For this purpose, before you agree to anything, our roofing maintenance specialists in New Jersey are pleased to guide you through every aspect of your roof assessment report.
Why Choose A1 Top Quality Roofing New Jersey?
We at A1 Top Quality Roofing do not limit ourselves to a single facet of the roofing profession. Our team of professionals has the specialized expertise essential for finishing any roofing project, from the selection of shingles through the installation as well as ongoing upkeep. We have the privilege of providing customers with a range of advanced technologies as a full-service roofing business, offering the best, most reliable, and most affordable solutions for your roofing systems. If your residential or commercial roofing requires replacement, repairs, or maintenance, contact our expert local roofing professionals in New Jersey today!